Delivery Options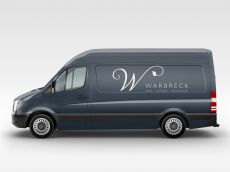 We currently deliver locally to the following postcodes:
L31, L39, L40, WA10, WA11, WN5, WN8 - Delivery Cost £7.95
PR8, PR9, L10, L22, L23, L29, L30, L32, L33, L37, L38, WA9 - Delivery Cost £12.95
FREE Delivery on local deliveries over £100.
If you are outside these postcodes, please contact us directly by filling out the enquiry form, we may still be able to help.
Please let us know at checkout where you would like your delivery to be left. We will endeavour to accommodate your request in compliance with with social distancing guidelines and practicability.
We are very busy with our delivery service at the present time and will notify you when your shopping is on its way.
Current estimated delivery lead time: 3 days
* Please note that our Click & Collect service is temporarily unavailable while the government advises against all but essential travel.